Contact: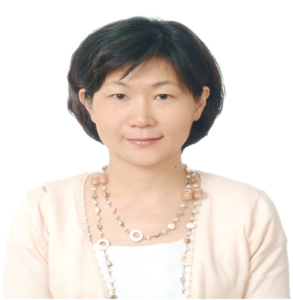 Professor Mei-Chun Lin
Dean, College of Arts
Professor, Dept. of Drama Creation & Application
National University of Tainan
33, Shu-Lin St. Sec.II,Tainan, Taiwan700


Email:

imaginelin@gmail.com
Pr. Mei-Chun Lin
is the Dean of College of Arts at National University of Tainan. She is also the founding Chair and professor in the Department of Drama Creation and Application at National University of Tainan. This is the first department in Asia focusing on the development of research and practice of drama education and applied drama.  Pr. Lin is now the president of Taiwan Drama Education Association (TADEA) and the chief editor for Journal of Drama Education and Performing Arts. She the leading researcher and writer for the National guideline on Aesthetics Education domain for preschool curriculum in Taiwan. She was the oversea adviser for Drama Education research in Hong Kong. She was honored as the distinguished professor in Arts and Humanity research between 2012 to 2015 in Taiwan. Her research interests are in Drama Curriculum & Assessment, and Teachers' professional development and Cross-cultural study. She had devised several drama education programs for the Museum exhibitions. She also collaborated with Professor Joe Winston on the issue of Glocalization. Her recent work is a comparative study on the differences of teachers applying Western drama pedagogy into their classroom practice in Taiwan, Hong Kong and China.