Department of Cultural and Creative Arts
The Education University of Hong Kong

The Hong Kong member is the Department of Cultural and Creative Arts (CCA) of the Education University of Hong Kong (EdUHK). The CCA Department aims to become a premier regional arts education provider through a commitment to developing and sustaining a creative and dynamic interdisciplinary environment in Music and Visual Arts, in the process nurturing skilled, knowledgeable and caring graduates who can act as transformative, innovative and enterprising 21st century educators. 
The Education University of Hong Kong aims to enhance our role as a leading university in the Asia Pacific region and beyond, with a focus on educational research, development and innovation. We are committed to nurturing outstanding and caring educators and professionals who contribute constructively to sustainable social and economic development in Hong Kong and beyond.  Committed to the Education-plus approach, our primary mission is to lead educational innovation, and to promote and support the strategic development of teaching, teacher education and disciplines complementary to education by preparing outstanding and morally responsible educators and professionals while supporting their lifelong learning.
Find more information:
http://www.eduhk.hk
http://www.eduhk.hk/cca/
Contact: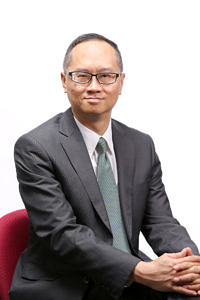 Professor LEUNG Bo-Wah, PhD
Head, Department of Cultural and Creative Arts
The Education University of Hong Kong
10 Lo Ping Road, Tai Po, N.T., Hong Kong
Email: bwleung@eduhk.hk
Professor Leung Bo-Wah is currently Professor and Head of the Department of Cultural and Creative Arts, and Director of Research Centre for Transmission of Cantonese Opera at The Education University of Hong Kong (EdUHK). He received the prestigious Musical Rights Award from the International Music Council in 2011 and the Knowledge Transfer Award from the EdUHK in 2012 for his leadership in a research project entitled "Collaborative Project on Teaching Cantonese Opera in Primary and Secondary Schools".
Professor Leung has published different research papers in leading journals and edited books. At present, he is Chair of Asia-Pacific Symposium for Music Education Research (APSMER), Chief Editor of Asia-Pacific Journal for Arts Education, Subject Specialist (Education and Performing Arts) of the Hong Kong Council for Accreditation of Academic & Vocational Qualifications, Arts Education Consultant of the Hong Kong Arts Development Council, and member of Chinese Musicians Association. He was thrice elected as Board Member of International Society for Music Education.