Contact: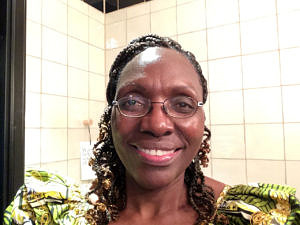 Professor Emily Anchieng' Akuno
Professor of Music,
The Technical University of Kenya,
P.O. Box 52428-00200,
Nairobi, Kenya
Email: emilyakuno@gmail.com
Emily Anchieng' Akuno trained as a performer-educator in Kenya, USA and UK. She is Professor of music at the Technical University of Kenya in Nairobi, Kenya while serving as Deputy Vice-Chancellor in charge of Academic Affairs at the Co-operative University of Kenya. Emily is a former Treasurer and past-President of the Internal Music Council, past board member and chair of the Music in Schools and Teacher Education Commission (MISTEC) of ISME, and currently President-Elect of the International Society for Music Education (ISME).  Her research and publications focus on cultural relevance and its implications for music education, and music making in enhancing children's literacy skill development. She continues to contribute to capacity building for the music industry through teaching, training and publications, with projects including those that employ music for general childhood education and literacy skills development.